Last updated on 23. December, 2007
My Green Card Process
My Name is Carsten Cumbrowski and I came to the United States on May 1, 2000 with a L1-B visa (inter-company transfer visa). I renewed the L1-B visa in 2003 for another two years (maximum possible for L1 type visas). I stared my Green Card process in 2002 (my "priority date" was July 12, 2002) with almost 3 more years to go until my L1-B visa would expire in May 2005 without the option to renew it. Plenty of time so I thought. Well, I was wrong.
Step 7 of the Green Card process (see "The 10 Steps to Getting Your Green Card" below) was the biggest issue for me until summer 2005. The problems with the Department of Labor with the Permanent Labor Certification were solved last spring with the introduction of the PERM process (

PERM Regulations (PDF).
Between 2002 and 2005 I got two labor certifications, fell out of status, had to leave the country involuntarily, got (for 11 months) an H1B work visa and outlived the maximum lifespan of every visa the United States has to offer.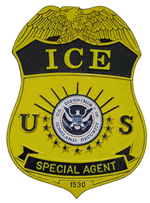 I did not fell out of status since then, because I was approved for a three-year extension of my work and living permit for the U.S. I got a new visa entry in my passport that reflects the extension in March 2007. I also filed for the optional documents "advanced parole" and "EAD" with my I-485 application, which were approved early September, 2007.
The extension is not given automatically. You must apply for it as you would for a new visa or visa renewal.
If time is running out for your work visa (L-visas are for five years; H-visas are for six years) make sure to apply for an extension ahead of time. At least make sure that the paperwork gets accepted before your visa expires, so that you can stay in the country legally after that date, even if the extension has not yet been approved or turned down.
Very important note: not all visas allow an extension. L-visas for example do NOT (I learned that the hard way).
H-1B visas can be extended. If you have an L-1B visa, you must switch to an H-1B visa first. H-1B visas are limited so submit paperwork early enough. Each year's quota for H-1B visa numbers usually starts in October of the prior year. That is the best time to request the switch since visa numbers are likely to be available.
Updates and Current Situation
April 2007: I just returned from Germany. I got my "extension" for my H1B visa approved. I have now travel documents until October 2009 again. A three year extension is not common. It used to be only one year at a time. The exception is related to my delays in my green card process and the INS does not know yet, if the issue that causes the delay will be solved within a year or not (which makes the three year extenstion bitter sweet, because it means that my process might take another 2-3 years).
May 2007: Since I don't have a Green Card yet, am I not able to change jobs (hard, but not impossible; I would need another sponsor FAST). I am not permitted to start my own business or become a shareholder of a non-public corporation (which bugs me the most at the moment). I am not eligible for any Social Security or unemployment benefits (even though I have paid into both every month for more than six years). I have no right to vote and would be penalized if I tried to buy a house (a 20% down payment would be required).
I only require a visa number for my change of status application to complete the process and become a permanent resident/Green Card holder. The number of visa numbers that can be issued to applicants is limited.
The exact number depends on the category under which your application falls.
I got the doctors exam done the missing immunisation shots (which were due for me anyway). I sent this, plus tons of passport pictures and additional information about my parents to my lawyer. My lawyer filed on May 7th, 2007 the I-485 petition on my behalf (Application for Permanent Residence/Adjustment of Status). Nothing is left for me to file.
June 2007: I got contacted by the USCIS and got an appointment for June, 8 that they can capture my biometric information. They took another picture and detailed finger prints of all 10 fingers. I first thought that it will take a long time, but the appointment helped. I was in and out in less than one hour.
The only thing I can do now is to wait to get contacted by the INS that they adjusted my status or an invitation to an interview. This will eventually happen. The only question that remains unanswered is the question "When" it will happen and not "If".
September 2007: I received the approval letters for my optionally filed "advanced parole" and "EAD". "Advance Parole" provides the necessary documents to make re-entering the U.S. easier, if I travel aproad. The approval notice of the extension plus the visa in the passport are still required in combination with the advanced parol documents. The EAD is the work permit, like a "2nd Labor Certification", which enables me to found my own company on the side without getting in trouble. I still need to work 100% for my sponsor though, but it is better than as it is now.
September 18, 2007: Halejuja! I still can't believe it, but I got my I-485 approved and received my physical "Green Card" with todays mail. I had no time to celebrate it yet. It did not sink in entirely yet I guess. It was a long 5+ years process that caused a lot of pain for me and cost a lot of money. This sudden and unexpected relief will require some time for me to fully comprehend and appreciate. I am so glad that this ordeal came to an end!
Cheers and good luck with your process,
Carsten Cumbrowski
Here is a picture of the thing. Unfortunately, not mine.


- top -
Immigration Resources Index
- top -